Are you also shifting your house and getting tensed to know how to prevent moving day injuries? Yes? So, don't worry; Melbourne Movers Packers are here to bail you out of this tension. 
Planning everything from pin to the pan is crucial before stepping into the moving day. During house removal, you will be required to purchase cartons, consider how each item will be packed, and choose the best moving company. 
There might also be situations where you have to move everything by yourself. So, it is very important for you to keep in mind that relocation might include a number of risks or injuries, despite the fact that it may seem like an exciting adventure or a piece of cake. So without any further ado, let's have a look at the various aspects of this topic. 
What Are The Most Common Moving Day Injuries?
Professional moving companies are trained for relocation, but if you are shifting and packing yourself, then there are high-risk to get injured. The most common injuries that an individual can witness in relocation are:
1. Experiencing Bruises On The Digits
It is very common to hurt your fingers and toes while lifting or picking any box filled with stuff. 
2. Slip Disc
A slipped disk is a potential spine injury that can occur during a move. This injury can be caused by improperly lifting heavy objects or twisting the back while carrying heavy items.
3. Physical Strain 
Pain or soreness in the muscles after the shifting day is also very obvious as you are not used to lifting, packing, and moving heavy things.
Other injuries can be head trauma, cuts from sharp stuff in the house, and so on because of lifting heavy weight, packing them, and moving it from one place to another. 
Best Tips To Prevent Moving Day Injuries
The top-most suggestion is to hire the best moving company in Melbourne because professional movers have the knowledge and experience necessary to relocate all of your stuff safely and efficiently. If still, you are determined to shift on your own, consider the following advice, which will help you to prevent moving day injuries: 
1. Make Sure You Plan Everything Before
You can save yourself from being hurt when relocating your things if you prepare everything ahead of time. This will keep you from freaking out and rushing about frantically, putting you at a greater risk of being hurt. It would help if you had a plan for how you are going to move, what you will use to transfer your belongings, and when you will move.
2. Seek Out Assistance From Your Social Circle
In order to split or divide the workload, you should enlist the assistance of your loved ones in the task of packing and moving your stuff. You may give each individual a box to carry, or even you can pitch everyone to carry the heaviest boxes together. Make sure that everyone takes pauses or breaks to refresh themselves with water and food at regular intervals so they regain energy and work without being tired.
3. Use Your Legs To Lift Things
We suggest that an individual must be familiar with various lifting tips and tricks to carry heavy stuff by legs, which will help you to prevent moving day injuries. The tricks are mentioned below:
To avoid putting unnecessary pressure on your back, you must constantly push using your legs rather than your back. 

You should not attempt to carry more than a box at a time since this will put additional pressure on your body. 

Don't elevate the containers over your head to avoid blocking your vision. 
4. Don't Overstuff Your Packages
You need to load your packages in such a way that they are within the weight that you may carry. You must always check the weight of your boxes before lifting them to see whether they are too much for you to handle. If you have back problems like a slipped disc, then you should decrease the weight of the box to 30 pounds. A container that weighs less will be simpler to handle and quicker to carry, lift or move. 
5. Separate Pieces Of Furnishings
The best furniture removalists Melbourne team recommends disassembling large and heavy furniture before transporting it. Because of this, it will become much simpler for you to carry, and you will be able to squeeze every piece of stuff through any door or route. The following are some of the methods by which you may do this:
It's best to take out the doors and knobs from all the cabinets and then wrap them all in something to protect them during relocation.

You may unbolt table and chair legs from their bases and wrap them individually.

You may also photograph the parts of your electrical devices while they are being taken apart.
6. Make Sure That Sidewalks Are Clear
You are responsible for ensuring that the walks and paths along your property are free or have no obstacles before you begin moving your goods. There must be nothing in your way when you are carrying your large and hefty boxes. This will prevent you from causing injury to yourself. Daily cleaning of your driveways should include sweeping away dust, as well as ensuring that the ground is neither damp nor slick. If it has rained in your area, then wait until the ground is dry before attempting to move any of your stuff. 
7. Dress Appropriately
Wearing the appropriate clothing and footwear, particularly when moving, is another way to protect oneself against injury. To protect your digits from harm, always ensure that you're wearing gloves and tops with long sleeves. In addition, you should put on long trousers to protect yourself from being scratched. Wearing closed-toe shoes, such as steel-toed boots, may help alleviate discomfort if anything heavy drops on your leg.
8. Acquire Appropriate Tools
You also need the relevant tools for moving or lifting heavy pieces of your home goods. This will assist you in preventing injuries to yourself as well as maintaining order in the situation. To assist you in moving your goods, you may purchase or hire moving equipment such as dollies and trolleys. Moving large stuff is easier with a dolly with four wheels.
9. Maintain An Active And Healthy Lifestyle 
Stretching out your muscles on a daily basis is an excellent way to get your body ready for the relocation. To prepare your body to lift those heavy boxes, you need to do cardiovascular workouts such as squats to get your heart rate up and strengthen your core. While moving this is the best injury prevention method to keep you safe from harm while moving. Additionally, you must ensure that you receive sufficient rest each day and go to bed at the appropriate time. If you are fatigued, you will be diverted, which will increase the likelihood that you may get an injury.
10. Seek The Advice Of Experts
Hiring experienced removalists is the safest method to transport your stuff. You can trust these pros to carry your goods securely since they are well-equipped with the appropriate tools. Also, the insurance policy protects your belongings from any loss. If you do this, you'll have more time to focus on other relocation details, such as notifying service providers of your new address and arranging for utility hookups. 
Conclusion
Moving to a new home may be an incredible moment, but you need to take specific safety measures to ensure you don't hurt yourself in the relocation process. In order to safely transfer your things and furnishings to your new house, be sure to follow the ten tips to prevent moving day injuries provided above. Melbourne Movers Packers strongly advise you to hire the best house removalists in Melbourne to ensure your well-being and your belongings' protection. 
To get a free quote, you can Email us at: info@melbournemoverspackers.com.au

Or you can also give us a call on: 1800 865 005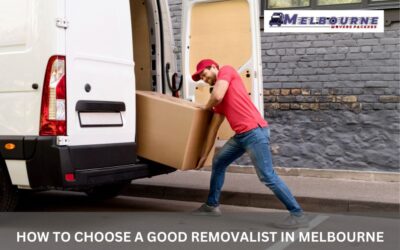 We are aware of how moving is a stressful and risky task. Packing your entire memories, making sure none of it gets broken down. Disassembling your beds, sofa, fridge, pool table, jacuzzi, and a lot more can lead you to major stress and anxiety. We all know In this...