Chimneys are found in most modern kitchens as they have become essential. They are good at evacuating all the smoke and vapors, and if chimneys are not cleaned, then it's so evident that the kitchen will be left all grimy, sticky, and smelly, which is not the condition anybody would like to see their kitchen in. Therefore kitchen chimney cleaning tips are what would help! 
Like all other equipment in the house, especially the kitchen, chimneys need regular cleaning as they inevitably get clogged. Therefore, cleaning the kitchen chimney by yourself at small intervals becomes essential for smooth functioning, but the issue of how to do it yourself occupies the most space. Here you will find the tips for the same. Using them, you will get the idea and advice of cleaning it perfectly to maintain its proper functioning. 
For the smooth functioning of your chimneys and your convenience, there are specific ways to clean the vent by yourself. However, if you prefer to have professionals handle it, you can hire services like Melbourne Movers Packers, who provide a wide range of services, including professional cleaning services, to reduce stress during a move.
Why Is There A Need To Clean The Kitchen Chimney? 
Without a doubt, cleaning your kitchen chimney is extremely difficult and time-consuming. If the oil and grease from the smoke get stuck between the filters, then they can decrease their efficiency.
If your filters are not cleaned properly, the grease or oil drops from filters may drop on the stove's open flame and cause a blaze. It may also fall into the food, making the cooked food contaminated. So to avoid such situations, your chimney must be cleaned regularly. You won't need to spend your bucks on hiring a professional cleaning service. Instead, you can use some of the items such as caustic soda, dishwashing liquid, salt, vinegar, and more to clean your chimneys.
As the chimney removes all the smoke, grease, and fumes, these accumulate in its filters. These deposits must be removed because they can lead to a foul odor in the kitchen. While the filter should be changed once every 6 months, and the chimney should be cleaned twice a month. The chimney will stay in use for more time with the proper care. Therefore using items like baking soda, vinegar, acetone, etc., will help you to clean the chimney by yourself at home without any extra expense using the already available materials.
People often come up with queries like how often there is a need to clean the chimney. The answer to this would be that it all depends on how frequently you cook and the variety of food you prepare. If you cook too spicy and oily food often, you will have to clean it briefly for all the obvious reasons. However, at least chimneys should be scrubbed once every 2-3 months. On the other hand, if you prepare a lot of oily and spicy food, it's best to clean the meshes and filters once a month. Also, the frequency of cleaning depends on the type of filters in your chimney.
Here Are Few Kitchen Chimney Cleaning Tips For You
Cleaning the kitchen chimney is a complex task, but you can do it effortlessly with the help of a few kitchen products, which almost every kitchen consists of. Therefore think twice the next time you pick up your phone to book a cleaning service. All it takes is to use some of the underrated products like – vinegar, baking soda, detergent, etc. 
Below are the tips which will help you with cleaning the kitchen chimney:

1. Vinegar 
White vinegar is the best cleaning agent for oily stains collected on the chimney's exterior, such as the hood and the panels. To quickly clean the filters, dip a paper towel in the vinegar solution and wipe the surfaces to clean. Make sure to wipe through every nook and corner with enough vinegar soaked into the towel. Let it sit for a few minutes and wipe again with a paper towel, then soak it in plain water to remove whatever is left.
All those stains and grease seen on the outer area of the chimney can be easily cleaned with vinegar. Dip a cloth in vinegar and use it to wipe the surface of the chimney. Make sure not to leave any corner of the chimney. Let the vinegar settle down on the surface for some time, and then wipe it with a cloth dipped in plain water. This vinegar will make its contribution to cleaning the chimney. Make sure to use enough vinegar. 
2) Detergent Powder 
Detergent Powders can help remove the oil and grease that accumulate on the chimney's surface. Detergent powders have an element called surfactants in them, which helps remove the grease easily. 
Detergent powder mixed with boiling water helps to remove the oil and grease stains. 
The surfactants present in Detergent easily remove these greases. Chimneys can be cleaned by removing the filters, filling a metal tub with boiling water, pouring three tablespoons of detergent powder, and boiling the water once again. Now, put the filters in boiling water. Oil and grease will automatically disappear. Next, place filters under running water, scrub them with a wet cloth, and let them dry fully before placing them into the chimney. By doing so without professional help, you'll be able to clean up the chimney yourself. 
3) Acetone 
Many individuals use acetone as a nail paint remover. Very often, people call it "thinner." It is a paint thinner that evaporates quickly. It can help to clean the chimney filters. If you have stubborn grease on the filters, then this will work. Take some acetone on a cotton pad and scrub the chimney greases. It will quickly evaporate and help to remove the grease away no matter how intense the stain of oil or grease is   
Paint Thinner has the capability of eliminating stubborn grease and oil stains with ease. Paint thinner contains powerful cleaning agents that contain organic solvents such as Acetone, Toluene, Turpentine, and other mineral spirits. To remove oil and grease from the filters, soak the thinner in a cloth and rub it on the chimney. It will easily break up the oil and grease stains, giving you excellent results. If you don't have paint thinner, you can also use nail polish remover. After scrubbing the grease stains, use a cloth immersed in nail polish remover to clean the filters. 
This technique is undoubtedly cost-effective; you can do your work without spending much. 
4) Baking Soda 
This one kitchen ingredient has been used for ages for cleaning and continues to. Baking soda is a sodium bicarbonate salt that can help remove tough stains when mixed with water. In a bowl, take 2 tablespoons of baking soda and water. Mix well to apply a paste over the chimney's surface. Please keep it for 5 minutes and then wipe it off with a moist cloth. It will help remove all the grease. 
Baking soda is an acclaimed all-purpose cleaning solution. Its mild alkaline and abrasive properties remove greases and oil stains quickly without causing any harm to the surface. 
You must make a thick paste of two tablespoons of baking soda by adding a little amount of water. Apply this paste over the surface and allow it to stay there for 5-10 minutes. Then, clean it off with a wet cloth to remove the grease. Another way to use baking soda is to take a big tub, fill it with hot boiling water and add 2-3 tablespoons of baking soda, 2 cups of vinegar, and 2-3 tablespoons of salt. Now immerse the filter into the solution for 1-2 hours. After removing the filters:
Gently scrub them.

Wash them with plain water.

Dry them thoroughly before replacing them.
By counting on such works for cleaning the chimney, you can clean it effectively and will be able to save your hard-earned money.
5) Liquid Soap 
The easiest way to clean your chimney is by using liquid soap. It has cleaning properties and cleansing agents, which will help remove the oil and grease from the chimney filters. Grab a sponge, dip it in liquid soap, and scrub the chimney with the liquid. You can also take out the filters and dip them in water for about 1-2 hours after washing them with liquid soap.
We know that you will not like to risk your costly stuff, and this is the best option you have…!
Conclusion
In conclusion, kitchen chimneys have become an essential part of most modern kitchens due to their ability to effectively evacuate smoke and vapors. Regular cleaning of chimneys is crucial to maintaining their efficiency and preventing the kitchen from becoming grimy, sticky, and smelly. Neglecting chimney cleaning can lead to decreased efficiency, potential fire hazards, and contamination of cooked food.

Fortunately, cleaning kitchen chimneys can be easily done using readily available items like vinegar, detergent powder, acetone, baking soda, and liquid soap. These cost-effective cleaning tips ensure the smooth functioning of the chimney and prolong its lifespan.
By adopting these kitchen chimney cleaning tips, individuals can maintain a clean and safe cooking environment without the need for costly professional services. Ultimately, taking care of kitchen chimneys through regular cleaning contributes to a healthier and more enjoyable cooking experience for everyone.
Also, if you need help cleaning your chimney, you can contact us at Melbourne Movers Packers. We provide affordable cleaning services in Melbourne for various needs.
To get a free quote, you can Email us at: info@melbournemoverspackers.com.au

Or you can also give us a call on: 1800 865 005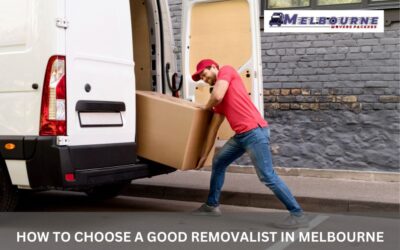 We are aware of how moving is a stressful and risky task. Packing your entire memories, making sure none of it gets broken down. Disassembling your beds, sofa, fridge, pool table, jacuzzi, and a lot more can lead you to major stress and anxiety. We all know In this...