Having a friendly face nearby your new house is essential. Why? Because they will undoubtedly help, support, and come to your rescue in the middle of any issue. Those familiar faces will also gladly cooperate with you, engaging in conversations about the locality or even offering you a cup of milk when making tea.
Yes, it can be a little awkward for you to ring a stranger's doorbell and pop up on the doorstep with a smile for no apparent reason. Additionally, there is an excess of work to do right after moving to a new house, such as interacting with neighbors, getting familiar with the location, unpacking belongings, and handling various tasks that come with settling into a new home.
However, fear not! Making new friends and building strong bonds with your neighbors after house relocation doesn't have to be a challenging task. In fact, it can be a rewarding and enjoyable experience. In this blog, we, Melbourne Movers Packers, are here to help you navigate this exciting phase and provide you with some valuable tips on how to interact with neighbors after house relocation to foster positive relationships with them.
Tips To Interact With Neighbors After House Relocation 
Below are a few tips by our professional house movers in Melbourne to help you to interact with neighbors after house relocation. So let's begin without any further ado:
1. Go Out And Spend Some Time There
If you are interested in making new friends, then don't hide it inside yourself. Instead, go outside your house and say hello to those who match your vibes. It is not possible to make friends while being prisoned inside your home. However, you have the option to go out, sit in any nearby park, and introduce yourself to others. 
This will result in meeting your new neighbors, finding out what's going on in the area, and perhaps even getting invited to some get-togethers. If you are into making connections after house relocation, you should be verbal about the same. Therefore, you must go out to people rather than wait for them to approach you. 
In addition, you may increase your chances of making a positive initial impact by demonstrating your eagerness to strike up a conversation. So, let them notice you and approach you naturally.
2. Throw A Housewarming Party 
Once you have settled into your new home, try to host a party, inviting the neighbors and introducing yourself to them. This is a good way of knowing each other and making friends instantly. This party can also be a celebration of successfully changing the location with the help of professional removalists.
At parties, all you need to do is cook homemade food, pour everyone a drink, play good music, and greet your neighbors with a wide grin. A party is the perfect setting since everybody is in a sociable mode. Demonstrate to your neighbors that you are interested in spending time with them, knowing them, and making them feel that you are a good neighbor to befriend. 
Of course, this celebration does not need to be hectic; even a simple and minimalistic party is the best choice. It will be a plus if you invite the nearby people personally.
3. Participate In Local Events And Activities
Attending different activities or events in your locality is a great way to meet and greet at your new location. Keep an eye on various gatherings, clubs, or other social events in your area and positively attend them with new people. 
This will help you meet your new neighbors, share your hobbies and passions, talk to them on any mutual topic, and so on. In addition, inviting them for any fun activity or adventurous park will also be helpful to interact.
4. Provide A Helping Hand
As we all know, action speaks louder than words. Similarly, your neighbors will always recall or notice your activities more than your wise words. So if you see your neighbor struggling with anything, do as much help as possible without second thoughts. 
An example of this can include helping elderly neighbors in carrying grocery bags. Kind deeds performed without being asked are an excellent approach to living your life generally and represent your character as a "very helpful and nice neighbor." 
5. Do Greetings With A Grin
Yes, it is as easy as making a cup of tea. This is so obvious that an individual gets very tired after house removal because of so much unboxing, and planning any new event during the process can be a little more tragic. So, the easiest way is to smile gently and say "hi" to every neighbor you see or catch eye contact. 
When you initially meet someone, offering a heartfelt and sincere welcome is an excellent approach to lay the groundwork for a nice connection, which should be the goal of the interaction. 
6. Get Some Assistance 
To make new friends, it is not mandatory to help the neighbors; even you can ask for the same if you need it. Many individuals are willing to provide a hand if requested, which may strengthen bonds between friends. 
An example can be asking for any equipment that they have. Demonstrate your appreciation for their assistance and let them realize that you are always eager and ready to repay the favor. 
Frequently Asked Questions
1. Does everyone make an effort to meet their new neighbors?
Ans. Yes, and somewhere it is crucial to socialize as in your tough times, you must have a support system nearby. 
2. Is it impolite to avoid throwing parties to get to know your neighbors, even if you enjoy hosting?
Ans. Although it's unnecessary, throwing parties may be fun to get to know your neighbors if you love hosting. The locals will gladly share their thoughts on the best places to eat, shop, and chill, making this a great way to learn more about the region. 
3. When it comes to housewarming presents, what's the best you can give?
Ans. Personalized presents such as display cases with their photos, name cards, fragrant candles, new mattresses, and bath linens make lovely welcome gifts for a family. A set of dinnerware is always appreciated for those who like to entertain friends and family at home.
Conclusion
In conclusion, interacting with new neighbors after a house relocation can be challenging but essential for creating a welcoming and supportive community. You can establish meaningful relationships with your new neighbors by following the tips. In addition, these connections can help you make sense of belonging and support as you settle into your new home and community. Remember, meeting new people is an excellent way to expand your social circle and make new friends, so don't be afraid to step out of your comfort zone.
We understand that moving can be daunting, and finding your footing in a new neighborhood can be overwhelming. That's why We, Melbourne Movers Packers are here to help! If you need any assistance with your move or have any questions about settling into your new community, please don't hesitate to contact us.
You can email us at: info@melbournemoverspackers.com.au

Or you can also give us a call on: 1800 865 005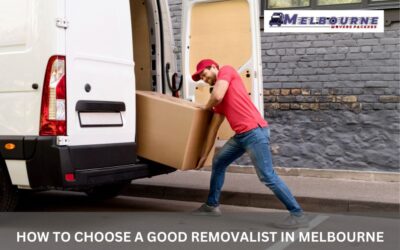 We are aware of how moving is a stressful and risky task. Packing your entire memories, making sure none of it gets broken down. Disassembling your beds, sofa, fridge, pool table, jacuzzi, and a lot more can lead you to major stress and anxiety. We all know In this...