Be it a house or office relocation, the huge task of packing and moving is both time-taking and tedious. It requires professional hands to do the entire work in the most organized way. 
Professional removalists provide various packages in packing and moving that cater to all your needs and budget. Hence, no more worry, as you can access them easily online.
If you have been looking for the best removalists in Northern Suburbs of Melbourne, here you go.
Tips To Choose The Best Removalists In Northern Suburbs Of Melbourne
Not all local removalists provide satisfying service; therefore, you need to know the aspects of the best quality services. After you go through this article, you will be more confident in finding out the best from the lot. 
Knowing about the checklist before you hire a professional removal service is well explained in this article. Read on to understand what distinguishes a professional service from an amateur one and avail yourself of the same within your budget.
1. Various Packages
Professional removalists in the northern suburbs of Melbourne provide many packages for house and office relocation, including furniture removal, piano removal, interstate removal, appliance removal, packing and unpacking, moving, and many more. 
You can either choose a package including all or some specific ones as per your need.
2. Provides Coverage
Moving expensive and delicate items is not an easy task, and single damage can spoil your establishment. 
To secure the same, look for those companies who ensure you safety coverage in their services.
3. Go For Specific Packages
Whether you want to shift only your house furniture from one place to another or you want an entire office removal service depends upon your needs. Now, you can book specific services as the companies offer you multiple options to choose from.
4. Includes Transportation
The delivery truck for transportation is included in the packages of the reputed removalist companies. No more worry about safe delivery besides secured loading and unloading.
5. Experienced Professionals 
With a team of highly skilled and experienced professionals in packing and moving, the services are bound to be excellent. 
Moreover, the highly skilled drivers of the delivery trucks will choose the easiest route to your destination.
6. Budget-Friendly Packages
Go for the most budget-friendly packages that suit your needs. Also, it is true that cheap service is not always of superior quality. Hence, you need to tally the service quality and budget before you hire professionals.
Conclusion
In conclusion, whether you're facing a house or office relocation, the task of packing and moving is made more manageable with the assistance of professional removalists. These experts offer diverse packages, coverage assurance, tailored solutions, inclusive transportation, experienced professionals, and budget-friendly options. By understanding these key considerations, you can confidently choose the best removalists in Melbourne's Northern Suburbs to facilitate a smooth and successful relocation process.
Are you searching for the best removalists in the northern suburbs of Melbourne?
We, Melbourne Movers Packers, are the pioneers when it comes to safe and reliable service. We understand the requirements of each client and offer various packages within an affordable budget. 
Our reputed clients often recommend us to the near ones as a result of utmost satisfaction. 
We are on a mission to serve the entire Melbourne with quality and affordable removals service. The same is reflected in our customized services. 
To know more about our packages, feel free to get in touch with us. We would be more than happy to solve your relocation needs.
To get a free quote, you can Email us at: info@melbournemoverspackers.com.au

Or you can also give us a call on: 1800 865 005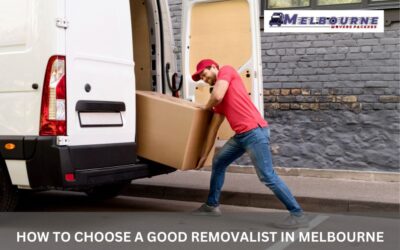 We are aware of how moving is a stressful and risky task. Packing your entire memories, making sure none of it gets broken down. Disassembling your beds, sofa, fridge, pool table, jacuzzi, and a lot more can lead you to major stress and anxiety. We all know In this...