Selecting a moving and packing service in Melbourne may not require artistic skills, but some research is necessary when making the hiring decision.
It cannot be easy to locate reliable packing services in Melbourne, but crucial to have high-quality service when transporting our belongings from one location to another. There are many firms which offer moving and packing services at quite reasonable charges but only some end up giving us good quality service.
There are many pieces of furniture to which we may be emotionally attached. We can't let them get damaged. If we start doing everything on our own from scratch, it will be time taking. So it's more efficient to find movers and packers in Melbourne and let them handle your shifting.
Tips To Choose Quality Movers And Packers In Melbourne
Choosing good movers and packers in Melbourne is quite a challenge, but by following a few tips, we can get them:
1. Shortlist A Few Good Service Providers in your area
The first and foremost step is to list down all nearby service providers with the help of Google and shortlist a few according to the reviews.
Ask your neighbors for recommendations if they have tried any of the services earlier. Write down the list of service providers shortlisted and proceed to contact them with your requirements. Get a quote, compare, and shortlist the best three service providers you would like to try.
2. Ask Them For A Pre-Move Visit
Request them for a visit before packing. This will help them assess how much time and manpower is needed to shift the goods. It also relieves you if you have any slightest doubt about the quality of services they provide.
3. Enquire About The Insurance
Not all the movers and packers in Melbourne have this facility. Check with them if the goods have insurance so that if they get damaged, repair or replacement will be cashless. No one will like to spend again on damages due to shifting. Shifting itself is a lot of hassle.
4. Make Sure To Ther Delay Policy For Late Delivery
Check if they have any delay policy and tracking. This makes it easier to track the goods. Sometimes due to natural hurdles like heavy rains or cyclones, the goods may be late. But make sure you get your goods on time otherwise.
Moving your stuff is not easy when you are more attached to the place you are already staying at. Enjoy the last few days of your stay, meet your loved ones, and have a happy time in your house.
Cherish all the memories and bond with everyone.
Freeze the moments by taking a picture and leaving the hassle of packing and shifts to good movers and packers in Melbourne.
Conclusion
In conclusion, the process of selecting a moving and packing service in Melbourne might not demand artistic skills, but it certainly requires a diligent approach to research and decision-making. The search for trustworthy movers and packers in Melbourne can be challenging, as the market is filled with various options, each claiming to provide exceptional services at reasonable costs. However, the reality is that only a select few live up to their promises and deliver a level of service that meets our expectations. By following these tips, you can increase your chances of finding the best one.

Finding the best is difficult, but you can click the link below and get to one of the best service providers in your city.
You can always thank us later….!
To get a free quote, you can Email us at: info@melbournemoverspackers.com.au

Or you can also give us a call on: 1800 865 005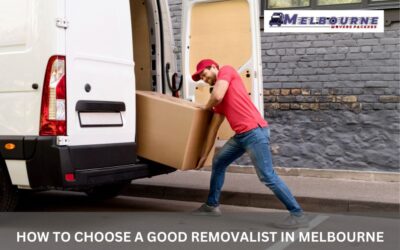 We are aware of how moving is a stressful and risky task. Packing your entire memories, making sure none of it gets broken down. Disassembling your beds, sofa, fridge, pool table, jacuzzi, and a lot more can lead you to major stress and anxiety. We all know In this...