If you are on the lookout for the best sofa movers in Melbourne, you need to consider multiple aspects of their service while hiring them. 
The moving and packing industry has speedy growth in Melbourne, Australia, and you will find ample options while searching for one. Hence, you may get confused thinking about whom to choose for your relocation, considering all of these companies approach you nicely, but only a few satisfy you with proper execution. 
Tips To Choose The Best Sofa Movers In Melbourne
To make this entire task easier for you, here are some essential tips. Read on to know how to choose the best furniture movers in Melbourne.
1. Affordable Pricing
The search for any kind of professional service begins with an estimated budget. To prepare your budget for sofa moving, you can ask several companies about their charges and then choose the one that caters to your own budget. 
However, you need to also ensure their service quality so that you get nothing but the best.
2. Service Quality
The cheapest service is not always good, and therefore, you need to consider the service quality while looking for sofa movers in your locality. 
Usually, the professional packing services Melbourne provides this service consist of skilled or trained employees who can easily move the sofa, house appliances, and furniture without damage.
3. Experience
Sofa moving might seem to be an easy task, but if you try to do it on your own, there are high chances of damage. 
Not only the furniture, but you also may get hurt for not knowing the proper way to handle such heavy items. 
The packers and movers are experienced professionals providing the furniture removal service; therefore, you can choose the best company by searching for the most experienced ones.
4. Customer Reviews
Positive feedbacks from customers always help us to know the best features of a product or a service. 
Sofa moving is no exception; therefore, you can choose the best sofa movers in Melbourne by having a look at the company reviews. 
Some of the companies have their reviews enlisted in the testimonial section of the website. You can also ask them to provide you with customer reviews from their company brochure or other documents.
Conclusion
In conclusion, choosing the best sofa movers in Melbourne requires careful consideration of multiple factors. The rapid growth of moving companies in Melbourne has led to numerous options, making it essential to make an informed decision. While affordability is a crucial starting point, it should be balanced with a focus on service quality. Opting for experienced professionals with a track record of safe and efficient furniture moving is paramount to avoid potential damage and injury. Customer reviews serve as valuable insights into a company's performance, helping to gauge its credibility and reliability.
At Melbourne Movers and Packers, we offer a comprehensive solution for your sofa moving needs. Our team of skilled and experienced moving professionals is dedicated to delivering superior quality moving services within a reasonable budget. With a range of specialized moving services, including furniture, appliances, and more, we have established ourselves as a reputable choice in the industry.
Don't hesitate to reach out to us for a free quote and experience hassle-free and reliable furniture moving services.
To get a free quote, you can Email us at: info@melbournemoverspackers.com.au

Or you can also give us a call on: 1800 865 005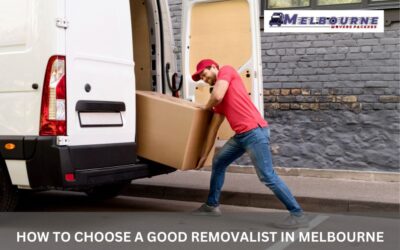 We are aware of how moving is a stressful and risky task. Packing your entire memories, making sure none of it gets broken down. Disassembling your beds, sofa, fridge, pool table, jacuzzi, and a lot more can lead you to major stress and anxiety. We all know In this...