When it comes to moving your stuff, we know that every mover and packer must take the utmost care. We know how much you value your stuff – from heavy machines and documents to that delicate photo frame that holds a picture of your loved ones. 
Your circumstances determine the type of removalist you choose. This, of course, depends on the amount of furniture you have, the distance, the number of people in your family, time constraints, and budget are just a few factors. 
When moving interstate across Melbourne, we know there will be other priorities and considerations to consider. 
Interstate removalists in Melbourne will cater to all your needs for the movement of your precious stuff.
Generally, there are two types of moves that take place- 
Residential Movers – These are the household movers and interstate removalists in Melbourne that offer such residential removals for families and individuals. 
Commercial Movers – Moving your business or office is not a cakewalk, and this is a complex type of relocation. 
There are numerous concerns you need to deal with when doing a commercial, corporate, or industrial move. 
An interstate removalist plays a vital role here. You need to relocate huge furniture pieces, office supplies, equipment, sensitive files, and so much more. 
Although DIY helps to a certain extent, it is always good to hand over the responsibility to an expert.
Tips On How To Choose Interstate Removalists In Melbourne
With so many options available, the real and inevitable challenge lies in making the right choice, particularly on what company to hire. Here are some of the most helpful and useful tips to help you narrow down your choices and finally hire the right interstate removalist for your big move:
1. The Company Must Hold A License 
One must note that not all movers comply with industry standards, rules, and regulations. It is easy for anyone to open up an interstate removal company. 
Hence, you must ensure that the company has a mandated accreditation and must have a license. Companies that have a license have customized vehicles and equipment, the workers are trained and work with dedication, they have extensive and approved storage facilities, they work according to business and industry standards, and they are reliable when it comes to quality service.
2. Asking Questions To Yourself
You must ask several questions yourself when choosing an interstate removalist like:
Do you want to go for a complete moving solution that includes planning, packing, and unpacking?

Is there a secure place or storage facility available to place your belongings for safekeeping during the move?

Is there any insurance coverage for the valuable items to be moved?

Is there a particular timeframe?
There are reputable and trusted interstate removalists in Melbourne that provide the variables for a hassle-free and quality move and also offer insurance, secure and quality storage, and provide comprehensive services. 
3. Look For The Way They Take Care Of Their Assets
Given the amount of money you are likely to spend, you need to be assured of the safety and security of your belongings. 
Pay attention to how the company takes off its moving trucks and other assets. This will let you know the way they will treat your goods. Pay special attention to the cleanliness and roadworthiness of the vehicle.
4. An Interstate Removalist Must Have Networks Of Partners
When it comes to moving from one state to another, every removalist requires a vast network of removal partners for a smooth and secure move. The partner companies help the interstate removalist to facilitate the entire relocation process and have it completed within your required time frame. 
5. Always Choose A Recommended Company
Do research on the companies that have been referred to you by word of mouth. Don't forget to ask friends and family members who have recently moved about their chosen movers.
Your connections would be likely to recommend the company to you if their experience was positive. 
Do consider overall star ratings as much as individual testimonials. 
Hence, always read online reviews to search for the best interstate removalists in Melbourne.
6. Extra Services And Features
All interstate removalists in Melbourne offer basic services. A company's ability to offer services beyond the basics is a measure of its innovative strategies and an all-encompassing service to its customers. 
This shows their knowledge of the industry based on experiences with previous customers
7. Checking Out Your Quote In Detail
When it comes to a good company, a thorough quote should include price, potential add-ons, transit time, insurance, and payment terms. You must hence ask for a specific and accurate quote from the interstate removalist in Melbourne.
8. Having A Conversation
A willingness to answer your questions in a helpful and polite manner is a good indicator that you're speaking to someone who cares about the service they are providing. 
By speaking to your removalist on the phone, you can get a good sense of the type of company they are and the level of customer care provided. 
9. Great Price vs. Great Service
After all the efforts, when you manage to find Interstate Removals, you'll discover there doesn't need to be a compromise between a great price and great service. 
Don't be afraid to ask for a price match. 
In conclusion, moving your belongings interstate, whether for residential or commercial purposes, is a significant undertaking that requires careful consideration and planning. The value you place on your possessions, from sentimental items to essential equipment, necessitates the selection of a reliable and professional interstate removalist in Melbourne.
Your specific circumstances guide the choice between residential and commercial movers, but regardless of the type of move, there are crucial factors to weigh. The vast array of options can make the decision-making process daunting, but following a few key principles can help you make an informed choice.
Now transform your stress and pressure in moving to an easy and hassle-free relocation.
Choose the right interstate removalists in Melbourne and enjoy your move!
Still, in a dilemma, Melbourne Movers & Packers is the firm for you to rely on.
Provide you with the best and damage-free services.
To get a free quote, you can Email us at: info@melbournemoverspackers.com.au

Or you can also give us a call on: 1800 865 005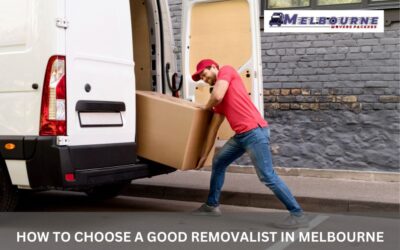 We are aware of how moving is a stressful and risky task. Packing your entire memories, making sure none of it gets broken down. Disassembling your beds, sofa, fridge, pool table, jacuzzi, and a lot more can lead you to major stress and anxiety. We all know In this...