Shifting houses is not an easy task. It requires a lot of effort to find appliance removalists and get the entire work done flawlessly. 
While there are many removalists in Melbourne providing house relocation, options are limited when you want customized services like appliances and furniture removal. 
If you are specifically looking for appliances like a washing machine and fridge movers in Melbourne, here you go. 
Essential Tips For Hiring Appliance Removalists In Melbourne
Here are some aspects or points that you should know before you hire professionals for appliance removal. Knowing these steps will help you to hire someone easily for your specific service.
1. Look For Customized Services
When it comes to hiring someone for appliance removal, you should always look for the ones providing customized services. Some well-known removalists in Melbourne offer various removal services along with appliance removal services that cater to exactly what your requirements are. Why spend extra on hiring for a house relocation service when you can avail of a customized appliance relocation service at a nominal budget?
2. Look For Truck Delivery
Many appliance removalists offer truck and man services, which ensure your appliances reach their destination without hassle. Since these companies have their own transport, safe driving is also ensured by them. The drivers know the smartest routes and, therefore, can deliver your belongings faster, even in busy traffic.
3. Fix A Plan
There are several plans for appliance delivery, and you need to fix one that matches your requirements. For instance, if you want to shift the fridge and washing machine along with some other appliances, you need to fix a plan for multiple appliance delivery. If you only have to move a single item appliance, you need to fix a much more economical plan.
4. Set Your Budget
When you are hiring professionals for appliance removal, you need to set your budget by checking the prices offered by multiple companies. While some company charges are very expensive, some are quite affordable. According to this, be prepared with your budget estimation.
5. Know Their Experiences
It is essential for you to know the experience of the professionals you are hiring for shifting. Fridges, washing machines, and other appliances are heavy in weight and, therefore, need skilled people to shift them from one location to another. The fridge movers in Melbourne are professionals who are skilled and experienced in this task.
6. Know The Best Time
Just like any other service, there are peak seasons in shifting also. Summer is the time when most of the removalists remain booked during the entire season. Due to the convenience and school holidays, the clients prefer house relocation during this time. Hence, you need to plan ahead if you want to hire professionals for relocation in the summer. Else, you can hire them in off-seasons like winter, when it is comparatively easier to book their services.
7. Check The Client's Feedback
For hiring any service, it is crucial to check the client feedback of the providers. Today, you will come across removalists who have their own official website. You can visit the websites to quickly check the testimonials. Else, you can ask them to provide you with their client feedback before you hire them.
 8. Ask Your Questions
The requirement varies from individual to individual, and therefore, you must have some specific queries before hiring a service. When you do not discuss these things prior to hiring, there can be a lot of confusion leading to disappointment. To ensure transparency, feel free to ask your questions before hiring removalists.
Conclusion 
In conclusion, the process of shifting houses, particularly when it involves the relocation of appliances, is undoubtedly a complex and demanding endeavor. Finding reliable appliance removalists to ensure a seamless transition is essential. While the options for house relocation services in Melbourne are abundant, the choices become limited when seeking specialized assistance for appliance and furniture removal.
When jumping on the journey to hire appliance removalists in Melbourne, there are several crucial aspects to consider. By adhering to these essential tips for hiring appliance removalists in Melbourne, you not only enhance the efficiency of your shifting process but also secure the peace of mind that your valuable appliances will be handled with the utmost cautiousness and professionalism.
If you looking for a reliable and stress-free appliance removal service in Melbourne, contact Melbourne Movers Packers.
We are one of the highly acclaimed removalists in Melbourne, providing a plethora of relocation services that include appliance removal, furniture removal, house relocation, office relocation, piano removal, fridge removal, washing machine removal, and truck delivery- to name a few. 
With a team of highly skilled and experienced professionals, we are the best fridge movers in Melbourne. 
You can check our testimonials, where our esteemed clients have shared their experiences with the service we provide. 
So, what are you waiting for? 
Hire us today for all your shifting-related services. To know more about our charges and packages, you can feel free to get in touch with us. 
To get a free quote, you can Email us at: info@melbournemoverspackers.com.au

Or you can also give us a call on: 1800 865 005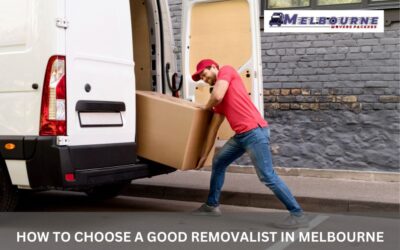 We are aware of how moving is a stressful and risky task. Packing your entire memories, making sure none of it gets broken down. Disassembling your beds, sofa, fridge, pool table, jacuzzi, and a lot more can lead you to major stress and anxiety. We all know In this...