Is your lease expiring soon? Are you trying to reduce your staff and shift to a more affordable place in the city? Are you growing big and need more space to accommodate the new staff?
Do you need experienced and best office movers in Melbourne to move your office? The movers for offices in Melbourne are easy to find, but not all of them are reliable.
In any case, relocation is costly afire and even risky if not handled properly, as damage will cost you even more. Now, how to get the best office movers in Melbourne who can take away all your stress and is skilled enough to do a damage-free service on time?
Sometimes there are cases when you need to shift your office overnight so that the systems are ready for the staff the next morning.
We cannot stop the business just because we are shifting. With all these criteria in mind choosing professional and affordable office movers in Melbourne has become more challenging. Let's discuss a few tips on how we can filter the best out of the lot.
Anyone can promise the safe movement of our things, just like when we shift our house. But the best office movers in Melbourne must have some extra qualifications apart from experienced staff, on-time delivery, and damage-free delivery. Let's discuss a few tips on how we can filter the best out of the lot.
How To Get The Best Office Movers In Melbourne
1. Research And Gather Recommendations
Start your search for a good office mover by conducting thorough research. Look for moving companies that specifically cater to office relocations in Melbourne. The internet is a valuable aid where you can find reviews, ratings, and testimonials from previous clients. Additionally, seek recommendations from colleagues, friends, or other businesses who have recently relocated their offices. Personal experiences and word-of-mouth recommendations can provide beneficial insights into the quality of service offered by different moving companies.
2. Check Credentials And Experience
Before finalizing any office mover, ensure they have the necessary credentials and experience to handle your relocation efficiently. The best moving company should have the appropriate licenses, insurance, and certifications. Look for companies with a proven track record of successful office relocations and experience in handling moves of similar scale and complexity to yours.
3. Evaluate Services Offered
Every office relocation is unique, and your specific requirements may differ from others. A good office mover will offer a range of services tailored to meet your needs. Look for companies that provide comprehensive services, including packing, unpacking, furniture assembly, and disassembly. Additionally, inquire about their approach to handling IT equipment, specialized office machinery, and delicate items to ensure they have the expertise and equipment to handle your specific needs.
4. Request On-Site Estimates
To get an accurate idea of the cost involved, ask the shortlisted office movers to provide on-site estimates. Reputable moving companies will be willing to visit your office, assess the items to be moved, and provide a detailed cost estimate. Avoid companies that give quotes over the phone without seeing the actual items to be moved, as this may lead to unexpected costs later on.
5. Compare Quotes And Services
Once you have obtained estimates from multiple office movers, take the time to compare their quotes and the services they offer. Avoid automatically choosing the lowest bid, as it may not always guarantee the best service quality. Instead, focus on the overall value you will receive from the moving company, taking into account their reputation, experience, and the services included in the package.
6. Read Reviews And Testimonials
Reading online reviews and testimonials from previous clients can present valuable insights into the level of customer satisfaction provided by office movers. Pay attention to reviews that highlight the company's punctuality, professionalism, and handling of delicate items. Positive reviews and testimonials are a satisfactory sign that you are dealing with a reputable and good office mover.
7. Inquire About Insurance Coverage
Despite all precautions, accidents can happen during a move. A good office mover will provide insurance coverage to protect your belongings during transit. Before finalizing the agreement, inquire about the insurance options they offer and ensure they provide adequate coverage for your valuable assets.
8. Check For Hidden Costs
Some office movers may add hidden costs or additional charges for specific services. Clarify all potential extra costs beforehand to avoid surprises when the final bill arrives. A good moving company will be transparent about its pricing and will not hide any charges from you.
9. Verify Professionalism And Customer Service
The level of professionalism and customer service provided by the office mover can significantly impact your overall moving experience. Choose a company that is responsive to your inquiries, addresses your concerns promptly, and communicates clearly throughout the process. A good office mover will prioritize customer satisfaction and strive to make the relocation as smooth and stress-free as possible.
10. Book Early And Plan Ahead
Once you have found a good office mover that meets your criteria, don't delay in booking their services. The best-moving companies in Melbourne can get booked up quickly, especially during peak moving seasons. By planning ahead and securing the services of a good office mover early, you ensure that your relocation is well-organized and executed without any last-minute rush.
We know that you will not like to risk your expensive stuff, and this is the best option you have…!
Conclusion
In conclusion, getting the best office mover in Melbourne requires careful research, evaluation, and comparison of services. With these tips in mind, you can confidently choose a reputable office mover to handle your Melbourne office relocation with efficiency and expertise.
Among the many choices available, Melbourne Movers Packers stands out as a top-notch option, meeting all the necessary qualities and surpassing the standard expectations. We have received numerous positive reviews and earned a reputation as the best office movers in Melbourne.
Ensuring the safety of your valuable belongings is of utmost importance, and entrusting the task to us offers you the assurance you seek.
To get a free moving quote, you can Email us at: info@melbournemoverspackers.com.au

Or you can also give us a call on: 1800 865 005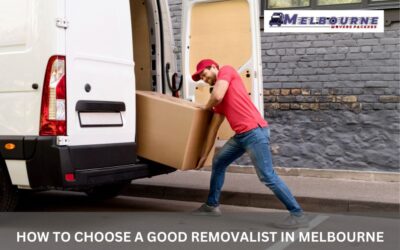 We are aware of how moving is a stressful and risky task. Packing your entire memories, making sure none of it gets broken down. Disassembling your beds, sofa, fridge, pool table, jacuzzi, and a lot more can lead you to major stress and anxiety. We all know In this...