Maintaining a clean and hygienic environment is essential for a healthy and comfortable living or working space. While regular cleaning is part of our routine, there are times when our homes or workplaces require a more thorough cleaning. This is where professional deep cleaning services come into play. 
Gone are the days of squeezing in cleaning tasks during your already hectic schedule! Hiring the services of an expert cleaning company can significantly simplify your life and free you from the burden of daily chores. In this blog, Melbourne Movers Packers will explore the numerous benefits of hiring a professional deep cleaning service to transform your living or working space.
Top 8 Benefits Of Professional Deep Cleaning Service
Here are the benefits of hiring professional cleaners to deep clean your house:
1. A Comprehensive Cleaning Approach
A team of skilled house cleaners takes a holistic approach to cleaning, leaving no corner or crack untouched. They go beyond surface-level cleaning and meticulously address areas that are often overlooked during regular cleaning sessions. From the tops of ceiling fans to the baseboards and everything in between, these experts ensure a thorough and meticulous cleaning process. They bring specialized equipment and tools that can reach those hard-to-access spots, ensuring a truly deep and comprehensive clean.
2. Improved Indoor Air Quality
Indoor air quality is a critical factor that can impact the health and well-being of occupants. Over time, dust, allergens, pet dander, and other pollutants accumulate in the air and on various surfaces. So, deep cleaning involves thorough dusting, vacuuming with HEPA filters, and air purification methods. By removing these contaminants, the air quality is significantly improved, making it safer and healthier for everyone, especially those with allergies or respiratory sensitivities.
3. Elimination Of Stains
Stains and built-up grime can be frustrating to deal with, especially when regular cleaning methods prove ineffective. Professional cleaners are equipped with advanced cleaning supplies and know techniques and solutions that can tackle even the tough-to-clean stains. Whether it's carpet stains, grease in the kitchen, or dirt in the bathroom, these experts have the knowledge and tools to restore surfaces to their original condition.
4. Extends The Lifespan Of Furniture And Surfaces
Regular cleaning can help maintain the appearance of furniture and surfaces, but deep cleaning takes it a step further by prolonging their lifespan. Accumulated dirt, dust, and debris can cause gradual wear and tear, leading to the deterioration of materials over time. Deep cleaning removes these particles, preventing unnecessary damage and ensuring that your furniture, upholstery, and surfaces remain in excellent condition for years to come.
5. Saves Time And Energy
Deep cleaning is a time-consuming task that requires a considerable amount of physical effort, especially for larger properties or commercial spaces. By hiring professional cleaners, you save valuable time and energy that can be better utilized elsewhere. Instead of spending hours or even days to deep clean your house, you can focus on your work, family, or personal pursuits while leaving the cleaning to the team of expert cleaners.
6. Customized Cleaning Solutions
Every property has unique cleaning needs, and professional deep cleaning services understand this. They offer customized cleaning solutions to cater to the specific requirements of each client. Whether you need a one-time deep clean for a special occasion or regular deep cleaning as part of your maintenance plan, these services can tailor their approach to meet your preferences and schedule.
7. Allergy-Free Living
Dust allergies can be a real problem, causing discomfort and irritation for both children and adults alike. Itchy eyes, a runny nose, and sneezing become all too familiar symptoms in homes with dust issues. Hiring a professional cleaning service can be the ultimate solution to keep your home allergen-free. These experts utilize High-Efficiency Particulate Air (HEPA) Filter vacuums specially designed to eliminate as much dust as possible from your living space. Not only do they thoroughly clean carpets and floors, but their advanced filters also capture airborne dust particles, ensuring a cleaner and healthier environment.
While the cleaners work their magic indoors, homeowners can step outside, free from worry about the dirt and dust creeping inside their homes. With a professional cleaning service, you can breathe easy and enjoy a truly refreshing living space, free from the discomforts of dust allergies.
8. Eco-Friendly Cleaning Practices
With growing environmental concerns, many professional cleaners like Melbourne Movers Packers have embraced eco-friendly cleaning practices. They use environmentally safe cleaning products and methods that have minimal impact on the planet. Green cleaning not only ensures the health and safety of your family but also contributes to sustainability efforts. By opting for eco-friendly cleaning services, you can enjoy a clean and healthy living space without compromising the well-being of the environment.
Conclusion: Let's Take A Breath Of Fresh Air!
So, these were only a few benefits of hiring professional cleaning services for your place to be deep cleaned. By entrusting the cleaning responsibilities to experienced cleaners, you can bid farewell to dusting, washing, and vacuuming. Instead, you'll have the luxury of more time for yourself, family, and other essential activities, while enjoying the benefits of a clean and pristine living space. 
Cleaning can freshen up your living environment. If you are residing in Melbourne and need your space to be deep cleaned, you can rely on our cleaning company in Melbourne to clean your space. Whether you require cleaning services in Melbourne for your home or office, Melbourne Movers Packers has got you covered.
Our expert cleaners will accommodate all your needs and will make your space sparkling clean. So, let our cleaning experts handle the tasks of house or office cleaning in Melbourne and enjoy a clean and hygienic space without lifting a finger.
To get in touch, contact us via:
Phone: 1800 865 005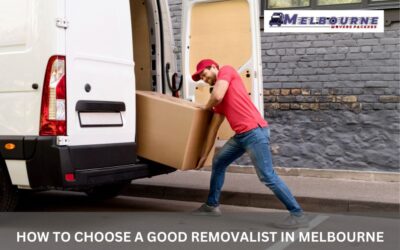 We are aware of how moving is a stressful and risky task. Packing your entire memories, making sure none of it gets broken down. Disassembling your beds, sofa, fridge, pool table, jacuzzi, and a lot more can lead you to major stress and anxiety. We all know In this...