Relocating an office is not an easy task as there are loads of shifting that you need to handle. 
Secondly, due to the workflow, it becomes more challenging to fix a date and do all the shifting within the timeline.
Thirdly, you also need to ensure that the workflow resumes again in the new destination as soon as possible. 
Fixing all these problems with one solution is possible when you rely on professional removalists in town. Most of these companies provide you with affordable packages in office furniture shifting that you can explore. 
Now, let us know how you can choose the best office furniture removalist in Melbourne.
Tips On How To Choose The Best Office Furniture Removalist In Melbourne
1. Professional Approach
The first criterion of any professional office removalist is their professional approach. Unlike house shifting, office relocation includes some specific tasks that require a professional approach.
2. Work Experience
Depending upon the work experience of the removalist company you hire, the service may vary. Hence, you need to ensure that the removalist company has enough experience in office relocation and they have skilled professionals for the task.
3. Punctuality
This one is mandatory for the office relocation service as it becomes impossible for you to resume the workflow otherwise. The professionals should arrive at your doorstep on or before the schedule and finish the entire task with promptness as well.
4. Safety Coverage
As office furniture is something you need to put special care upon, you need to hire professional removalists who provide you with safety coverage on damages. For your office relocation, they need to provide you with added protection over the office assets.
5. Customer Feedback
The Company you hire needs to have a good track record of their past work. You can either explore their customer reviews, or you can ask them to provide you with the same. When you know the USP of their services, you can stay more relaxed with your choice.
6. Affordable Budget
The final point is the budget; you need to fix it after evaluating the quality of service. Often, high-quality professionals charge you more than ordinary companies. 
Conclusion
In conclusion, the process of relocating an office is a complex endeavor that involves a multitude of tasks and challenges. The need to manage the transition while ensuring minimal disruption to the workflow and timely resumption of operations adds to the complexity. Fortunately, a viable solution exists in the form of professional office furniture removalists. These experts offer comprehensive packages tailored to office furniture shifting, providing a streamlined and efficient approach to the relocation process.
When choosing an office furniture removalist in Melbourne, it's important to consider a few key factors. The process of relocating office furniture can be complex, but working with a professional removalist can provide a comprehensive solution. By following the criteria outlined, you can confidently select the best removalist for your needs, reducing the challenges and uncertainties that often come with office relocation and ensuring a successful transition for your organization.
If you are looking for the best office removalist in Melbourne, here you go.
We, Melbourne Movers Packers, are one of the highly acclaimed professional removalists providing a range of moving services in Melbourne. 
Be it your house relocation or office relocation, we ensure top-quality customized service within the best budget. 
To know more about our office relocation and other packages, feel free to contact us.
To get a free quote, you can Email us at: info@melbournemoverspackers.com.au

Or you can also give us a call on: 1800 865 005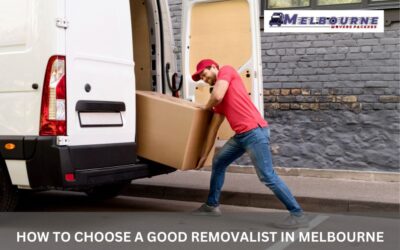 We are aware of how moving is a stressful and risky task. Packing your entire memories, making sure none of it gets broken down. Disassembling your beds, sofa, fridge, pool table, jacuzzi, and a lot more can lead you to major stress and anxiety. We all know In this...