Are you planning to a house moving inside Melbourne? Well, there are so many house movers in Melbourne offering professional house moving services at an affordable price.
Yet, if you are looking for the best company, there are certain factors or qualities of the best house movers that are important to check.
7 Qualities Of The Best House Movers
House moving is no anymore a difficult task as you have the best removalists in town. These seven qualities explained below can help you to understand the multiple aspects of their service.
1. Long Experience
In any service, experience determines excellence, and house movers are no exception. Hence, when you search for the best house movers, always try to know how many years of experience they have in this domain.
This will help you to understand their journey in the long run. The house moving companies with longer experience are indeed supposed to be in a better position in the market than the newer ones.
2. Skilled Packers
The packing professionals hired by the moving company are usually given professional training on how to pack different household items with sheer perfection.
This makes the second quality of the best house movers in your town. When hiring a company, you can ask them to provide you with some of the customer reviews as those will make you assured about the packing skills of the packers appointed.
3. Furniture Delivery
Most house and office movers provide a furniture relocation service. This service can be opted for when you only have to move your household furniture.
The skilled professionals appointed for this service are specially trained to move heavy-weight furniture with a high level of protection. Furniture delivery usually includes transportation and end-to-end service.
4. Appliances/Piano Moving
You must be worried every time you think about moving valuable items like a piano or an appliance from one place to another. Some of the best house movers in Melbourne are offering this service with the most reliable approach.
These companies have skilled professionals who are experienced in moving such valuable items.
Look for a company that provides top-notch service at affordable pricing.
5. Economic Service
This one can be tricky as we all know that cheap service is not always good. Financial service only becomes a quality when the service provided is excellent.
While searching for a cheap house moving company, read their credentials and some of the customer's feedback before you finally choose to appoint them.
6. Transport Facility
A reputed house moving company has its own transport and is never dependent on hiring transports from a vendor. As they offer you various packages for various types of shifting, they are equipped with different types of transport as well as furniture trucks or small vans.
When you book them for a certain package, make sure that the packages include the transport fare.
7. High-Quality Coverage
Reliability makes one of the essential qualities of the best house movers in Melbourne among many. Always read the credentials of the house moving company you are hiring. Most genuine companies provide high-quality coverage and insurance for certain valuable items.
Conclusion
In conclusion, if you are considering a house move within Melbourne, the abundance of house movers in the city provides you with a range of options to choose from. To ensure a smooth and tension-free moving experience, it's crucial to identify the qualities that set the best house movers apart from the rest.
The seven qualities discussed above are a comprehensive guide to help you make an informed decision when selecting a house moving company.
Additionally, If you are looking for the best house movers in Melbourne, you might end up booking us for your house move. We, Melbourne Movers Packers, are one of the highly acclaimed house moving companies providing top-notch service in an affordable range.
With a team of skilled and trained professionals, we follow the best strategy, technology, and equipment to achieve success in the long run.
To know more about Melbourne Movers Packers and our different services, feel free to contact us.
To get a free quote, you can Email us at: info@melbournemoverspackers.com.au

Or you can also give us a call on: 1800 865 005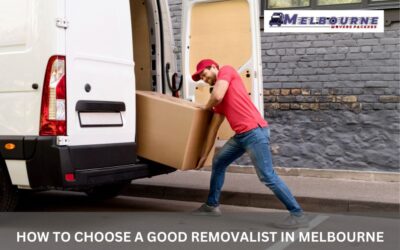 We are aware of how moving is a stressful and risky task. Packing your entire memories, making sure none of it gets broken down. Disassembling your beds, sofa, fridge, pool table, jacuzzi, and a lot more can lead you to major stress and anxiety. We all know In this...