Whether you find a new home for yourself or relocate for the sake of a job, the tedious task of packing and moving can make you feel exhausted while you might have other responsibilities as well. 
Today, you will come across several companies providing professional moving services in Melbourne which are reliable and cost-friendly. Now, when you are about to narrow down your search and find the best one, every company will say they are the best. 
Hence, to make a proper decision, you need to know a few aspects of the moving and packing service.
Here are a few perks of hiring professional movers in Melbourne for your better understanding.
Read on and find out how you can choose the most appropriate service for your specific relocation needs.
Perks Of Hiring Professional Movers
1. Door To Door Shifting
Hiring professional movers helps you to relax while the service providers will arrange a door-to-door shift from your location to your destination. If you are shifting to a long-distance location, door-to-door service is the most essential. This way, you will be saved from all your worries about the loading and unloading of the goods.
2. Best Quality Packing Material
Perhaps, the most critical job in shifting is packing goods. When you hire professional movers, they provide you with the best quality packing materials. However, a striking difference between an average company and a reputed one is the packing material. For this reason, the charges may increase. Such companies use multiple layers of packing materials to ensure the safety of the goods during transport.
3. Appliance, Furniture, and Piano Removal
Shifting heavy and valuable items such as electronic appliances (fridge and washing machine), furniture, or an antique piano is extremely difficult. Not anymore when you hire professional movers. The moving teams are highly skilled and experienced in packing and unpacking or loading and unloading such items without chances of single damage.
4. Transit Insurance
Insurance is important for the protection and safety of your shipment. Transportation insurance also covers the loss of goods due to the sinking of the vessel. Many packers and movers in Melbourne offer transit insurance for any kind of damage during transit. This aspect is definitely one of the best perks of hiring professional movers in Melbourne.
5. Office Relocation
Just like house relocation, office relocation has its own rules and regulations. It is much more difficult than any form of shifting, and therefore, hiring professional movers for office relocation is essential. The professionals make the team according to your requirements and execute the entire task flawlessly at a rapid speed.
6. Low Risk Of Damage
Packing kitchen utensils, glass items, other breakable items, and antiques might seem easier, but loading those on the van is not. There are high chances of breakage on the way to your destination. Only professional movers can ensure you a risk-free delivery of such items. They pack such items with precaution and unload them properly to provide you with top-notch service.
7. A Complete Solution
If you think of packing and moving your house or office on your own or with the help of friends and colleagues, the plan doesn't work most of the time. It is because of a lack of skill and experience. There are so many steps of relocation tasks (such as packing, loading, van driving, unloading, and cleaning) that only professionals can plan and execute properly.
Conclusion
Above are the 7 perks of hiring professional movers. These are also the essential points that you need to ensure during your house or office shifting. Now that you know these points, you can easily choose the best moving company for your specific needs. 
If you are looking for professional movers for your house or office relocation, feel free to get in touch with us.
We, Melbourne Movers and Packers provide the highest quality services executed by none other than our team of highly skilled and experienced professionals. 
Our moving service in Melbourne includes house moving, office moving, furniture removal, fridge removal, washing machine moving, and piano and antiques moving- to name a few. To know more about our services, you can contact us or explore our official website. 
So, what are you waiting for?
Call us today to ensure safe and reliable relocation.
To get a free quote, you can Email us at: info@melbournemoverspackers.com.au

Or you can also give us a call on: 1800 865 005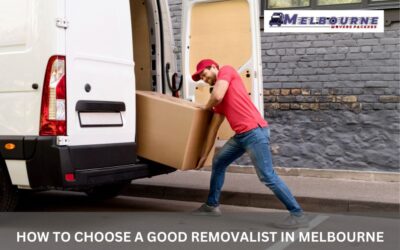 We are aware of how moving is a stressful and risky task. Packing your entire memories, making sure none of it gets broken down. Disassembling your beds, sofa, fridge, pool table, jacuzzi, and a lot more can lead you to major stress and anxiety. We all know In this...