Whether you are moving your house or office at the last minute, it requires a proper plan and execution. Moving is time-consuming, tedious, and extremely tricky. 
Hence, time, effort, and skill are the three main requirements of this task. Now, doing the entire task on your own can be difficult since there must be other responsibilities as well. 
Today, you will easily find packers and Movers in Melbourne who provide professional moving and packing services at an affordable cost. 
However, it is always better to be prepared on your own besides hiring professionals. For this reason, we have come up with 5 helpful tips that might save you from any mishaps during your last minute move.
Essential Tips For Last Minute Move 
1. Prepare A checklist
The first thing you need to do before packing things for relocation at short notice is prepared a checklist. When a checklist is ready, it will be very helpful in making things easier. There will be no chance of forgetting any item or task in a hurry. You can prepare the checklist according to their priority and set a timeline for each to make your task more organized.
2. Hire Packers And Movers In Melbourne
When you are planning a house or office relocation at short notice, hiring professional last minute movers can be the best decision. Only the experts will be able to guide you through a quick-moving. The packers and movers are highly skilled and experienced in executing your plan properly. You can shortlist two or three companies and compare their quotes to get the best quality service.
3. Pack An Overnight Bag
During sifting, the items are packed nicely in portable boxes. Now, there are items that you need on a daily basis. For example, toiletries, a few mattresses, a packet of food, necessary documents, and medicines are such items that you need right after shifting. So, what you can do is pack an overnight bag in which you can keep all those things handy.
4. Do A Final Checking
Forgetting things at the last moment is one of the common mistakes we make while shifting. As you have already prepared a checklist, following it is the primary task. Then, do a final check of whether all the tasks are accomplished or not. Before you leave the property, count all your boxes and packets. Also, check the rooms and keep rechecking the essential items till you reach your destination.
5. Hire Professional Cleaners
When you are moving your house or office, cleaning the property is your responsibility. After all, you need to ensure that the property owner doesn't claim your security deposit. As last-minute shifting is always messy, you need to hire professional cleaners for the task. Also, before entering the new property, you can get it cleaned by hiring the same professionals.
Conclusion
In conclusion, last-minute removal can be stressful, and hence, you need to stay focused. Do not panic because experts can manage things perfectly. Even if you make a mistake, don't worry and try to get most of the tasks accomplished.
Above are the 5 most essential points that you need to ensure during your last-minute shifting. 
If you are searching for packers and Movers in Melbourne, feel free to get in touch with us. We at Melbourne Movers Packers offer affordable moving services executed by none other than the experts. 
Call us today for your small to large-scale moving requirements. With our expert movers and packers, we will make your relocation easy and safe.
To get a free quote, you can Email us at: info@melbournemoverspackers.com.au

Or you can also give us a call on: 1800 865 005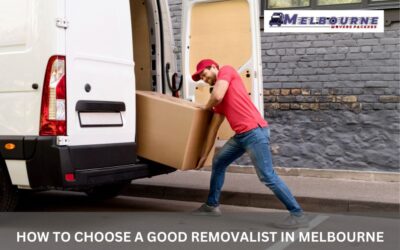 We are aware of how moving is a stressful and risky task. Packing your entire memories, making sure none of it gets broken down. Disassembling your beds, sofa, fridge, pool table, jacuzzi, and a lot more can lead you to major stress and anxiety. We all know In this...