Relocating your house is a massive task that may not turn out as simply as it was planned. You need to consider a few things when executing the same.
Experts suggest you follow certain guidelines to have a hassle-free house relocation. However, one of such vital points is taking care of specific appliances or instruments that are valuable and heavyweight. One such item in your house is the piano.
Be it a grand piano or an electronic one, shifting it on your own can be dangerous as the instrument needs expert hands while moving and placing.
Apart from the external damage to this heavyweight instrument, the chances of internal damage are high for the delicate interior it has.
Hence, to help you with this, here are five reasons that will explain to you why you need to hire professionals for the same task. Read on to know the essential reasons for hiring piano removalists in Melbourne who are also experts in house relocation.
Here Are Few Reasons You Need To Hire Piano Removalists
1. Hassle-Free Shifting
Opting for professional movers makes you feel relaxed about the shifting. If you don't want to invest your effort in this specific task and want to focus on other work, this is the most suitable option.
2. Reliable Service
As professional movers offer you guaranteed service, you can rest assured about the damages and other outcomes. Look for the ones who give you total assurance about piano safety.
3. Moving The Piano
Moving such a heavyweight item is not easy. Therefore, you need expert hands who know the tricks of moving. On your request, you can get a group of professionals who will take care of the instrument and house interior damage.
4. Tools And Equipment
There are proper tools and equipment required for piano moving. Instead of arranging those on your own, you can get the service quickly done by the professionals, who will arrive at your scheduled time carrying every necessary tool.
5. During Transit
You need to ensure that the piano reaches its destination with proper care. This is what professional piano removalists in Melbourne assure you. They are experts in placing the piano safely in the truck, driving safely, and finally delivering it to the destination.
So, what are you waiting for?
Hire Piano Removalists professionals and get hassle-free piano shifting done. Today, many companies provide budget-friendly and reliable services that will cater to all your needs.
We, Melbourne Movers Packers, are one of the pioneers when it comes to piano relocation. Contact us, the best piano removalists in Melbourne, and enjoy a premium service.
Call us today for your small to large-scale moving requirements. With our expert movers and packers, we will make your relocation easy and safe.
To get a free quote, you can Email us at: info@melbournemoverspackers.com.au

Or you can also give us a call on: 1800 865 005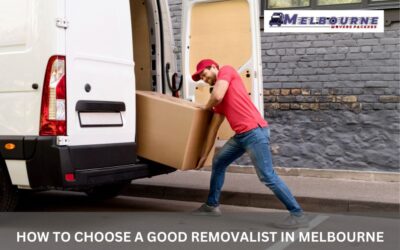 We are aware of how moving is a stressful and risky task. Packing your entire memories, making sure none of it gets broken down. Disassembling your beds, sofa, fridge, pool table, jacuzzi, and a lot more can lead you to major stress and anxiety. We all know In this...