Moving your house is overwhelming enough, but then packing and unpacking fragile house items such as wine glasses, plates, cutleries, lampshades, mirrors, and picture frames can add to your stress and make you nervy. 
If one of these expensive and fragile items breaks during transit, it means buying them again, adding more to your relocation costs. 
Therefore, you need to take measures and pack all fragile house items safely to avoid damage.
Tips To Move Fragile House Items
Here are some useful tips to move your fragile house items safely to avoid a relocation nightmare: 
1. Make Preparations Before You Pack 
Before you start packing your delicate crockery items, make a list of all the fragile goods you have and think about how you can pack them in sturdy boxes to prevent breakage. 
It calls for some time for planning. Avoid rushing into the process. Start packing the fragile drinking glasses, mirrors, cutleries, etc., at least a week before the final day of relocation and keep them properly labeled in boxes with the words, 'Handle with care.
2. Avoid Over-Packing A Single Box
Cardboard boxes are not that durable, and so you cannot keep stuffing things into them. Doing so, the boxes will snap because they cannot endure too much weight. To protect your fragile items from breakage, use strict, sturdier boxes that can withstand pressure and shocks during transit. 
When you pack fragile goods, avoid leaving any empty spaces inside because any movement there will lead to damage or breakage. Keep the weight of boxes as little as possible to ensure a safe and snug fit all through the transit. Use bubble wrap, packing paper, and Thermacol to stop fragile goods from knocking against each other. 
3. Use A Range Of Box Sizes
Make sure you use packing boxes of different shapes and dimensions for the safe transportation of your fragile house items. For example, pack all heavy items in smaller boxes, while lighter goods are in giant boxes right at the top. 
This way, you can manage space effectively and protect the fragile glass items in the boxes during transit. 
4. Pack Electronic Goods Carefully
When it comes to your fragile electronic goods, these come pricey as well as expensive. Therefore, you need to keep these items safe during transportation and protect them from scratches, dents, and damage. Use the original boxes to pack your delicate electronic items if you still have those boxes. 
If you want to wire all electronic goods precisely, take photos of them before disconnecting all wiring. 
5. Pack All Expensive Dinner Plates Vertically
All of your dinner plates require packing and secured in bubble wrap with proper tape first. Next, you need to place the plates in a vertical position to cut back on the surface area. 
Make sure you place crumbled packing paper below the plates, in between, as well as on the top of all plates. It helps to reduce excessive shaking during transit. Snug packing helps to prevent breakage. 
Try to use sturdier boxes called dish packs that have thick walls, providing enhanced protection for fragile chinaware. 
Conclusion
In conclusion, the process of moving can undoubtedly be overwhelming. The added challenge of safely packing and unpacking delicate household items further intensifies the stress. The potential consequences of mishandling fragile possessions during transit lead to costly replacements. Remember, following each given above will step taken to protect your fragile items will bring you closer to a successful relocation experience, allowing you to embrace your new space with confidence and peace of mind.
Additionally, if you are still overwhelmed by packing your fragile house items, you can ask a trusted moving professional like Melbourne Movers Packers for help to move your fragile house items safely. With years of experience, our professional house movers in Melbourne can help you to make your move easy.
To get a free quote, you can Email us at: info@melbournemoverspackers.com.au

Or you can also give us a call on: 1800 865 005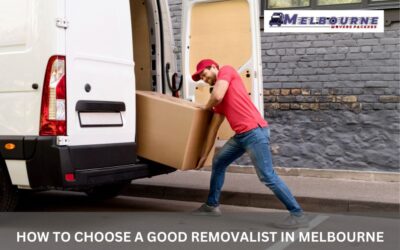 We are aware of how moving is a stressful and risky task. Packing your entire memories, making sure none of it gets broken down. Disassembling your beds, sofa, fridge, pool table, jacuzzi, and a lot more can lead you to major stress and anxiety. We all know In this...