Shifting to a new place requires more than just adjustment.
You need to re-align your whole world and re-settle again. As such, the move is filled with apprehension and nervousness.
The movers help you facilitate this change. There are various last-minute movers in Melbourne that will come to your aid if you avail of their services. The benefits of hiring last-minute movers are massive, and some of them are given below:
1. Save time
Time is one of the most crucial factors that most people just don't have enough of. Hiring movers help you save a lot of time. If you are to move along the several boxes that have your goods, it could take you days.
It becomes increasingly difficult to spare time to shift boxes one by one on your own.
Hiring movers is most probably a smart move.
They will assuredly move your goods and that too on time!
2. Goods are not damaged
The last minute movers in Melbourne not only offer to carry your goods to the new place safely but also pack them. This way, you can save time by not taking other leaves from your workplace. They will bring the required equipment that is needed to pack your goods and will make sure that these are not damaged in any way. You can rest assured that your goods are in safe hands and not at risk of breaking or spilling.
3. Less Stress
The stress of moving to a new place is infinite. Adding the extra stress of moving your goods doesn't make sense. You can place the responsibility of shifting your things in the able hands of the movers. Instead of getting submerged in this, you can utilize this time to do some urgent works that require your immediate attention. Less stress also equates to more energy that you can employ in completing some other work.
4. Less scope for injuries
Most of the things you own are bulky and could cause severe damage if you are not careful while shifting them. Injuries are rather common when it comes to packing and moving things. Here comes the role of the last-minute movers into play. Hiring them could significantly lessen your chances of getting hurt. These movers will also help you to re-assemble them at your new place.
5. Cost-effective
There is a certain amount that you have to invest while hiring movers. But, this amount is not much when because the expense could be much high if you did all this on your own. Fuel, extra helping hands, time, and energy – this all could be saved if you entertain the notion of hiring movers. It is an excellent move in terms of handling your finances.
Call us today for your small to large-scale moving requirements. With our expert movers and packers, we will make your relocation easy and safe.
To get a free quote, you can Email us at: info@melbournemoverspackers.com.au

Or you can also give us a call on: 1800 865 005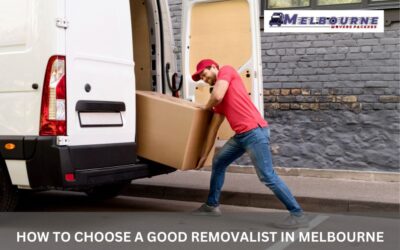 We are aware of how moving is a stressful and risky task. Packing your entire memories, making sure none of it gets broken down. Disassembling your beds, sofa, fridge, pool table, jacuzzi, and a lot more can lead you to major stress and anxiety. We all know In this...