Be it a house or office relocation, you need to make a proper plan to proceed with it. While you can take all the responsibility on your shoulder, you can also plan to stay relaxed by appointing a professional for this specific task. 
The Melbourne city movers are professionals who are skilled and experienced to get you a stress-free relocation at any distance within the city.
If you are looking for such reliable movers in your city, you need to consider a few things. Here are the 11 things that you need to take care of while choosing Melbourne City movers. 
Go ahead and check these out to get the best plan.
11 Things To Take Care Of While Choosing Melbourne City Movers:
1. Preset Packages
Many companies offer affordable packages that include all the house or office relocation work from scratch to delivery. If your plan suits the preset packages, you can ask the movers to discuss it in detail.
2. Customized Plan
Similarly, many clients ask for customized plans that would cater to their specific needs. For instance, some clients do the packing themselves and only hire movers for relocation.
3. Protection Coverage
However, if you rely on professionals to pack fragile items, make sure they come with proper packing equipment, like a bubble wrapper or something more advanced.
4. Handling Warranty
Though it is hard to find a company that would provide you with a warranty on packing and moving, you can ask for it to check how serious they are about their quality of work. If they ensure your safe handling of valuable items, you can hire them.
5. Customer Reviews
You can explore the websites of the best movers in Melbourne and read customer reviews to understand their role in customer satisfaction. Reviews and testimonials give you an ultimate overview of any company's service.
6. Furniture Removal
Now, there are customized plans available to lend you a convenient and budget-friendly relocation. A furniture removal service is one such package the Melbourne city movers offer to their customers who are looking for only furniture relocation. There are many more specific services like this, such as piano removal, man and van, single item removals, packing, moving, etc.
7. Proficiency
You need to check the proficiency level of the removalist company you are going to hire. If they are willing to discuss with you before relocation and maintain transparent communication, they are proficient in their work.
8. Punctuality
Any service needs to value your time, and the movers in town are quite swift. They arrive at the scheduled time and help you get a speedy relocation. Still, you need to take care of this aspect.
9. Work Experience
Before hiring any moving company, it is essential to know their experience and expertise. The ones with good work experience always try to make every customer satisfied with flawless service.
10. Vehicle
The packers and movers offer truck delivery that is safe and reliable. Hence, while appointing one, you need to ask about your vehicle and the experience of the driver in this domain.
11. Budget
This is the ultimate aspect of a moving service. There are companies to charge a lump sum amount and, in return, deliver you mediocre work, whereas there are experts in the industry to offer you affordable charges and top-notch service.
Last Words
Above are 11 things you need to take care of before you are planning to hire Melbourne City Movers. Besides this, you need to fix a suitable date and time for the relocation. 
Also, you need to know that summer is the busiest season for relocation, and most companies prefer pre-booking for their availability. You need to value their terms and conditions as well.
If you are planning to move during the busiest hour of the day, make sure you take the easiest route to the destination. You can discuss all these with the moving company before the day of your relocation.
If you are planning to have your relocation done safely, feel free to get in touch with us. We, Melbourne Movers Packers, are one of the most efficient movers in Melbourne, providing a plethora of services to our reputed clients.
Apart from our numerous packages, we offer customized plans to our clients who have specific needs and budgets. 
Our services like house relocation, office relocation, furniture removal, piano removal, man and van, only packing, and only moving are already planned to cater to the varied needs of our customers who can choose wisely for the most suitable package. 
Apart from this, our affordable packages, transparent communication, and efficient relocation service make us one of the most trusted names in the industry. 
We are one of the best Melbourne city movers, and you can contact us to learn further about our services and packages.
To get a free quote, you can Email us at: info@melbournemoverspackers.com.au

Or you can also give us a call on: 1800 865 005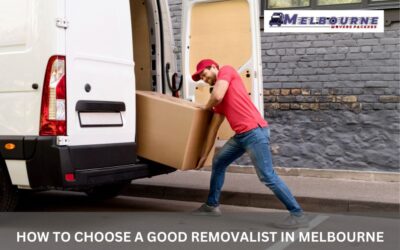 We are aware of how moving is a stressful and risky task. Packing your entire memories, making sure none of it gets broken down. Disassembling your beds, sofa, fridge, pool table, jacuzzi, and a lot more can lead you to major stress and anxiety. We all know In this...