Whether it's a new marriage, a new job, or a life goal you've been dreaming about for years, you are finally ready to move to a new home! The Packing Unpacking Services Melbourne is well equipped to provide you with flawless moving, but that's not enough. 
The most important aspect of shifting is the things that you do after moving to new home. It includes getting associated with your house, knowing how it functions, meeting a few neighbors, and finally learning the new rules. 
As you are a little exhausted after the daunting task of moving, here are a few tips that will make your day easier. 
Read On To Know The 10 Things To Do When Moving to New Home The First Time.
1. Do A Walkthrough
The best time to do a walkthrough in your house is when you enter and it's completely empty. So, before all your goods are unpacked, take a walk-through and see whether the repairs have been made and the things are in working order.
2. Child Proofing
If you have children or pets at home, you need to ensure that the new home is child and pet-proof. You can create a separate kid-free zone to keep all the unsafe stuff that you want to hide from them. Keep box cutters, cleaning supplies, and glassware out of their reach.
3. Set Everything Up
A proper plan will help you settle in quickly by putting things in order. This step includes unloading and installing the basic items. You can make changes later on, but at this moment, make sure all the things are kept at reachable destinations.
4. Arrange Your Utilities
After you reach the new destination, the first task would be to check if everything has arrived. Then, make sure your electric, gas, water, heating and cooling, phone, and internet are set up. It will help you to settle in quickly.
5. Check The Fuse Box And Water Valve
As you move to a new home, the two main things you must check are the fuse box and the water valve. You may need them at any moment, and hence, it's essential that you know their location.
6. Clean The Rooms
Right after moving is the best time to clean the new house thoroughly. Just like the movers in Melbourne, there are also professional cleaners in Melbourne whom you can hire. If you want to do it on your own, keep your cleaning gloves and a mop handy.
7. Look For Repairs
If the house had previous owners, most of the time, they do the repair before handing over the property to you. However, do check if everything is working and make sure what needs to be done and what tops the list in terms of priorities.
8. Change The Locks
It's always a good idea to change the locks of your new home. You never know who might have a key to the previous locks, and therefore, re-key the locks on all doors leading between the interior and exterior of your home.
9. Change Your Address
Before your moving day, you need to set up a change of address with the post office. If you, by chance, overlooked the task, now is the time. Give your new address to the electricity service, subscription services, your bank, and loan providers.
10. Meet The Neighbors
After moving to new home, meeting your neighbors is one of the essential tasks.
This initiative is definitely helpful for starting to learn about your community and for getting recommendations for local services.
Now that you know the 10 tasks you need to do after moving to new house, go ahead and have a safe relocation. If you are searching for top-quality house removalists in or around Melbourne, feel free to contact Melbourne Movers Packers for a hassle-free relocation. 
To get a free quote, you can Email us at: info@melbournemoverspackers.com.au

Or you can also give us a call on: 1800 865 005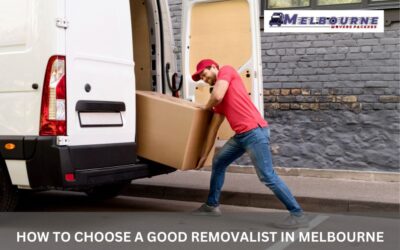 We are aware of how moving is a stressful and risky task. Packing your entire memories, making sure none of it gets broken down. Disassembling your beds, sofa, fridge, pool table, jacuzzi, and a lot more can lead you to major stress and anxiety. We all know In this...