It involves many processes, and with each strategy, time is required. That's the fundamental requirement for any move. Whether it's an interstate or intrastate move, you got to have an ample amount of time. When you have time, things seem easy to handle, as with a strong plan; you can manage everything before time, but what to do when you run out of time? How to handle situations like last minute removals? 
Without any doubt, the last-minute move can be stressful, but once you have reached this point, there is no point in wasting your time and energy on something which can't happen, and that is grumping for time. So instead, think of how to work and utilize the right time. There are still many left ways that can be your savior; all you have to do is stick to them and follow all those hacks and tips religiously. As they say, "It's never too late to start, " so instead of crying over spilled milk, responsibly act upon the left time. 
Melbourne Movers Packers will help you with the last-moment hustles, allowing you to search for the best moving option. 
10 Moving Hacks For Last Minute Removals
1. Hire The Removalists 
This can be one of the most important decisions to be made. Especially during the last minute removal, you only have a little time to sort things yourself; therefore, seek the best relocation service. Many movers can help you with last minute removal, like Melbourne Movers Packer. These companies will be quick at finishing up things. In addition, they provide a vast range of services like furniture removals, packing, and many others. 
In packing, most of our time gets invested, and still, due to lack of time, chances of forgetting things behind become very evident but with the help of removal companies, from packing to single item removal services will be offered with the utmost sincerity therefore without being into two minds go for it! Seek the best removalists. Compare different movers and then finally choose the one.  
2. Put Items Into Storage 
You can use the storage facilities of the companies. Some companies provide this storage facility, and others have tied up with storage companies. These companies temporarily store the items until you want to keep them. They ensure a safe and secure environment for your storage except for anything illegal and hazardous such companies are available to store all, irrespective of size, quantity, and price. 
Some items are not to get rid of, but neither of the immediate and essential use. You have to wrap everything as fast as possible; therefore, put everything you need later, like the seasonal items, in storage. They will keep it safe until you want them in the storehouse. Many storage companies provide insurance facilities, meaning they will pay the cover if any damage happens to any stored items. 
3. Book A Junk Removal Company 
Since you've been running out of time, there is a lot to cover in a limited period. In addition, removing junk from the sections like basements and garages can be a significant stressor. So, book a junk removal company. They are well versed in it as they know how to handle it most quickly. It will get your work sorted even in the shortest period, therefore, do go for booking the junk removal company. 
These companies will dispose of the disposable items and donate the things that are meant to be books, unworn clothes, etc., to local charities. They will handle everything you want to get rid of at the quickest period, and like this, not just will your work be done and get things sorted, but you will be able to focus on other essential stuff. So do book the junk removal company for fast and effective service. 
4. Prepare A Moving Checklist
After selecting the best removalists, it's essential to prepare a moving checklist and take action. By preparing the moving checklist, you can ensure that if needful belongings are being packed or in case of missing or forgetting items, you can look for them and find them. Items like – health records, kitchen utilities, kids' report cards, other essential records, and important stuff should be considered. 
When moving to another place, state, or country, you must manage many things. After relocation, many things will be changed apart from home, which means kids' school, work, neighbors, etc. So before moving, your kid's transfer certificate, pets' veterinary records, and other relevant stuff will have to be taken into consideration. 
5. Check Items You Want To Get Rid Off 
There are many items, and among them, which are the ones you want to get rid of? From your closet to the kitchen, there are many such items. Therefore, before the arrival of mover and junk remover companies, you have to make a list of which items you want to get rid of, which items you don't want, and which you need to carry to your new place. 
So, to ensure things happen on time and in an accountable manner, it's essential to prepare the list of such items so that whenever respective companies arrive from your end, things will be all set to go.
6. Accountable Care Of The Kitchen 
It would help if you were accountable. In the kitchen, there are certain kinds of stuff that companies don't move, like tables, cooked food, and other perishable food items. Therefore you will have to ensure that all such things are kept before the moving day. Please do not waste the food, try and make sure to utilize them, and be responsible when it's about handling such sensitive aspects. 
You can donate unexpired and unopened food to the local food bank. Many such non-profit organizations work to help the needy, you can contribute little to it, and that will make a big change instead of throwing away food due to lack of time. You should remember to donate its accountability. Many such moves and pickups will transfer your food to local charities, and like this, you will be able to make that difference. 
7. DIY Packing Hacks  
If you are packing all by yourself or with the help of family and friends, specific hacks can be followed to pack efficiently within a limited amount of time. However, due to a lack of awareness, we often overlook the easy yet correct ways of packing. It is essential to pack in an organized manner to prevent your belongings from scattering in the new place and ensure they remain in an organized pattern.
Refrain from emptying your dresser's drawers. Safely guard the items kept in it if it's not much heavy. Instead of folding clothes in the closet, you can roll them or use large outdoor bags. You can wrap items using towels and linens, pack utensils vertically and pack glasses and stemware into boxes with dividers by wrapping each glass in packing paper. Label the different boxes respectively and clean the fridge before the move. If you have other important official work to do as you are moving at the last minute, consider hiring a professional packing service.
8) Fix Your Budget 
Budget plays a vital role when planning to move. First, it's essential to have a decent budget ready. With the moving days, there are chances of adding extra costs. There is a high probability of getting this tough when you lack a proper esteemed budget. 
Therefore look for ways to manage things without going expensive for everything; you don't have to buy boxes or packing sheets. Rather than using the items already in the home, you can get your work done without compromising the quality of the packing. Yes, it's possible to have done management like this. 
9) Pre Packaged Moving Supplies 
Last-minute moves require quick setups. By looking around at all the stuff you have accumulated over the years, a vast amount of stress might hit you. Since very little time is left, skip the usual mental exercise of figuring out how many of what size boxes you would need to pack.
Instead, go for a pre-bundled moving kit. These pre-packaged packing supplies are no less than a lifesaver and a timesaver. Such kits contain everything you need to kickstart the packing process, from a selection of different size boxes to rolls of packing tape, bubble cushioning, and even a thick marker. Grabbing a few extra small boxes for it will be a reliable measure. Of course, you can always return for more packages as needed, but a moving kit is an excellent tool for last-minute removal and a stress buster. 
In addition to snagging one or two moving kits to start, it's wise to ensure you have plenty of large trash bags on hand, preferably heavy-duty. These are necessary for the incredible amount of trash that might occur from moving. Undoubtedly they work great for quick-packing items like clothes, shoes, or linens. Therefore, do count pre-packaged moving supplies. 
10) Use A Trash Bag – Ultimate Last Minute Moving Tip
Trash bags make packing items like towels, blankets, and clothes easy. You can throw some non-fragile things into a trash bag. Usually, they hold more space than boxes. If you plan to pack with trash bags, keep in mind that you should buy a strong brand so you don't end up with your clothes or bed sheets all over the street.
These bags will act as a Savior during your last minute removal time. As you must be in a hurry, you have an option where you can store items where belongings will be safe to store. But at the same time, without much organizing, you can throw them. 
We know that you will not like to risk your expensive stuff, and this is the best option you have…!
Conclusion
Moving is a very hectic process that requires lots of care, especially for last-minute removals. Melbourne Movers Packers have been offering last minute removal services in Melbourne for many years. Our wide range of services will relieve all the moving stress. Our professional removalists will make your last-minute move safe, secure, and smooth.
To get a free quote, you can Email us at: info@melbournemoverspackers.com.au

Or you can also give us a call on: 1800 865 005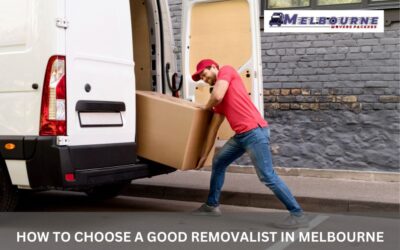 We are aware of how moving is a stressful and risky task. Packing your entire memories, making sure none of it gets broken down. Disassembling your beds, sofa, fridge, pool table, jacuzzi, and a lot more can lead you to major stress and anxiety. We all know In this...